Online Payment
Parallel Development and Design Effort
"I need the funds faster."
"I live overseas. Wire transfer is expensive."
"I'm on vacation. I don't have my computer with me."
Home investors needed a way to send money to their property managers for emergent repairs and it has to be simple, fast, and mobile friendly. After some competitive analysis looking at Chase, PayPal, Venmo, and a few other apps, the team and I did a design studio together.
After the design studio, both Dev and UX went on parallel prototyping. We quickly put together a workable prototype and tested with 5 participants at Peet's Coffee. We used GoToMeeting and live streamed the test sessions to the office.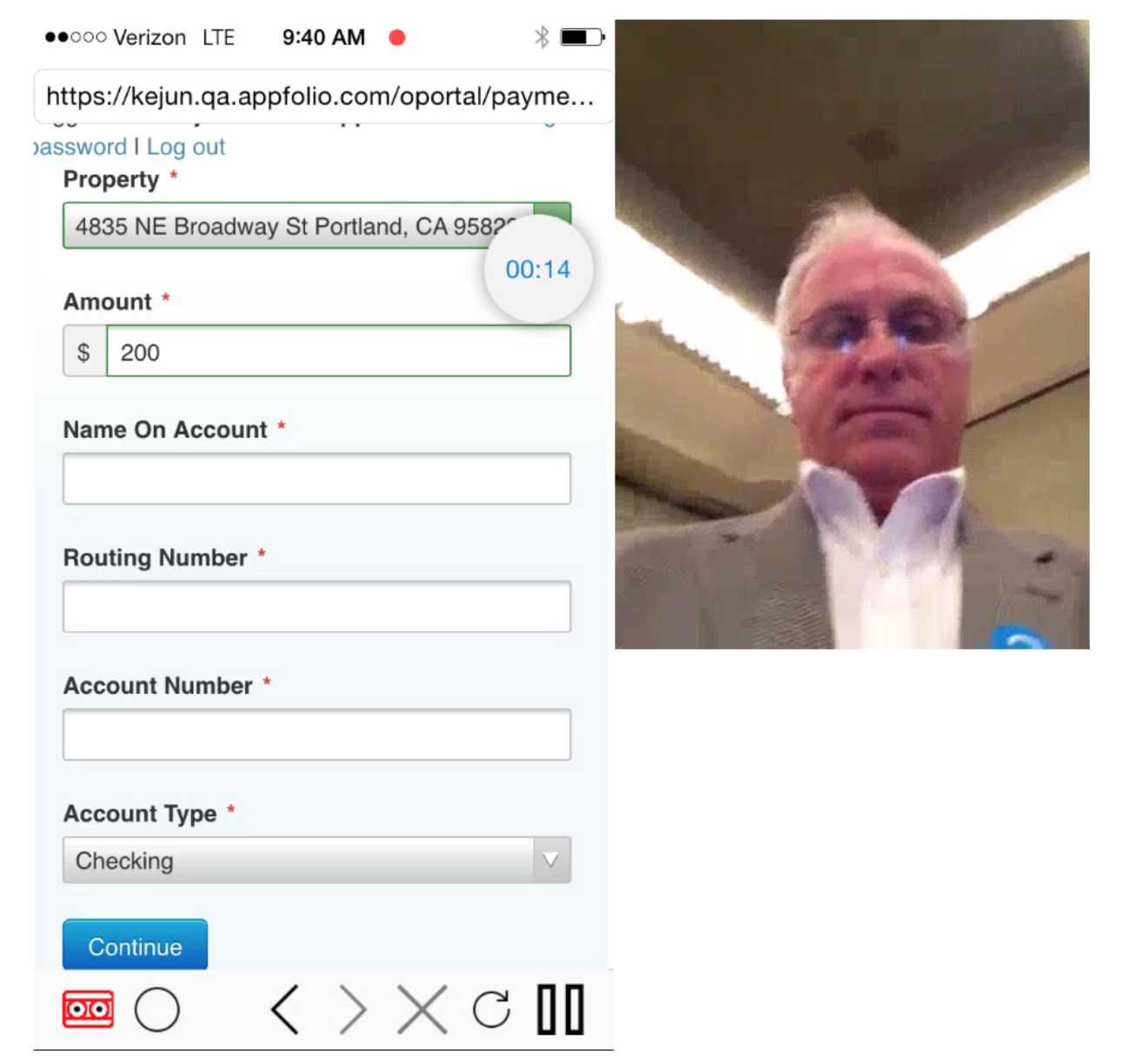 Fun discovery about the credit card icons: when the icons were displayed at the top of the card number field, 3 out of 5 usability testing participants tested on the mobile devices and thought that was a button selection. They thought the page was broken because nothing happened after they tapped on the icon.
​​​​​​​
Another iteration: to place the icons side by side with the label. 
Well, actually, do we really need the icons? In fact the first 4-digits tells what card it is. So final proposal was to include the hint in the card number field, and when you start to type, the image flips over with the appropriate card provider.
The final product involved several tweaks, including the much debated burger icon, credit card icon placements, security icons, and the Notes section. It was a fast turn-around and light-weight process.
You may also want to check out these samples